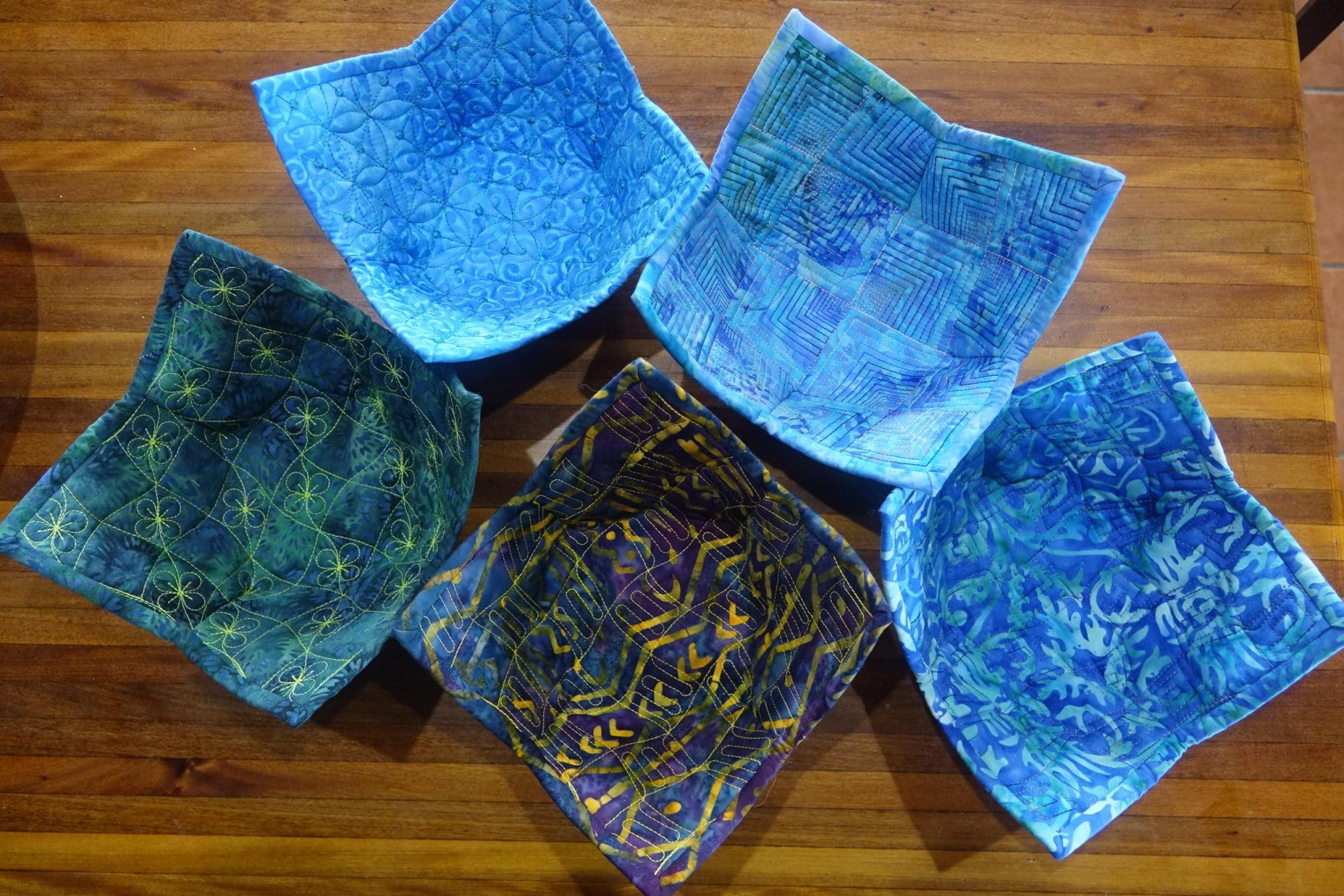 I have made some more bowl wraps! Just love these fabric bowls! They are so useful.
I am using them to put bowls of soup or pasta in the microwave, collect the eggs from the chickens. I have given several away for presents. Also use one on the kitchen bench to hold assorted stuff.
They are quick and easy and fun to make!
I used batik fabrics and backed them with cotton batting/wadding. They work beautifully!
The quilting designs and the instructions for making these easy fabric bowls are up on the website.
https://www.kennykreations.com/Bowl-Wraps