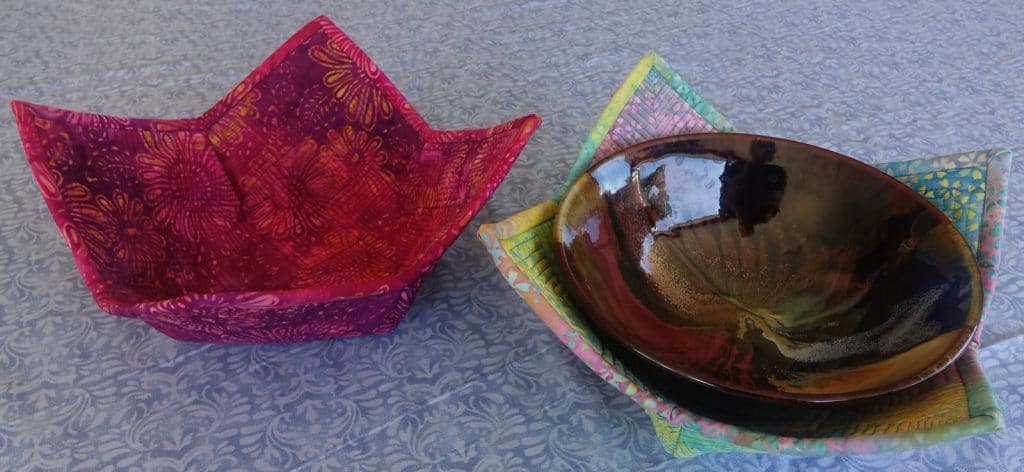 In the Southern Hemisphere, we are now well in Autumn, the weather is turning cold and I am making lots of heart-warming soups – pea and ham, apple and pumpkin…
When we heat the soup in the microwave, the bowls get quite hot, so I am making some Bowl Wraps for them.
I digitized a quilting design for the wraps, and stitched it on the red fabric. I think the pattern is a little too tight, so revised it and made it bigger for the colored bowl wrap.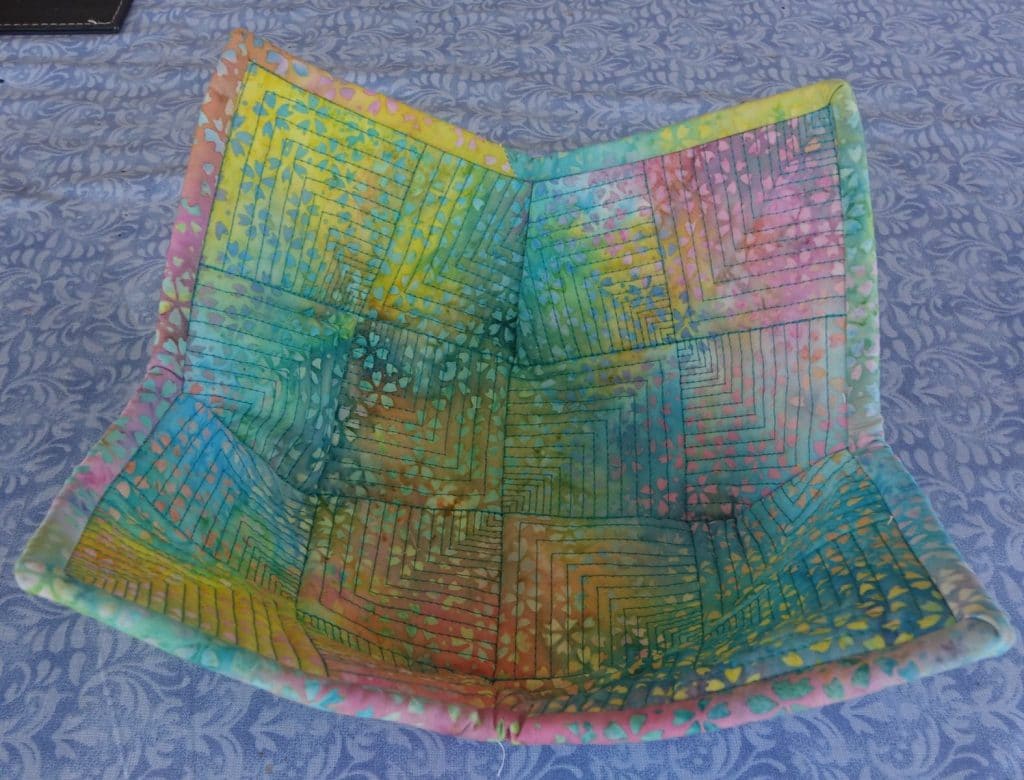 I used batik fabrics and backed them with cotton batting/wadding. They work beautifully!
You can download the quilting design and instructions here!
You will find some additional quilting designs for sale on our website.
https://www.kennykreations.com/Bowl-Wraps

Bernina Australia has provided KennyKreations with a copy of Bernina Embroidery Software – Designer 8.
I am working on a set of quilting designs, using the Bernina Software. The quilting designs for these Bowl Wraps were created in Designer 8.
Update:
I have stitched some more quilting designs for Bowl Wraps