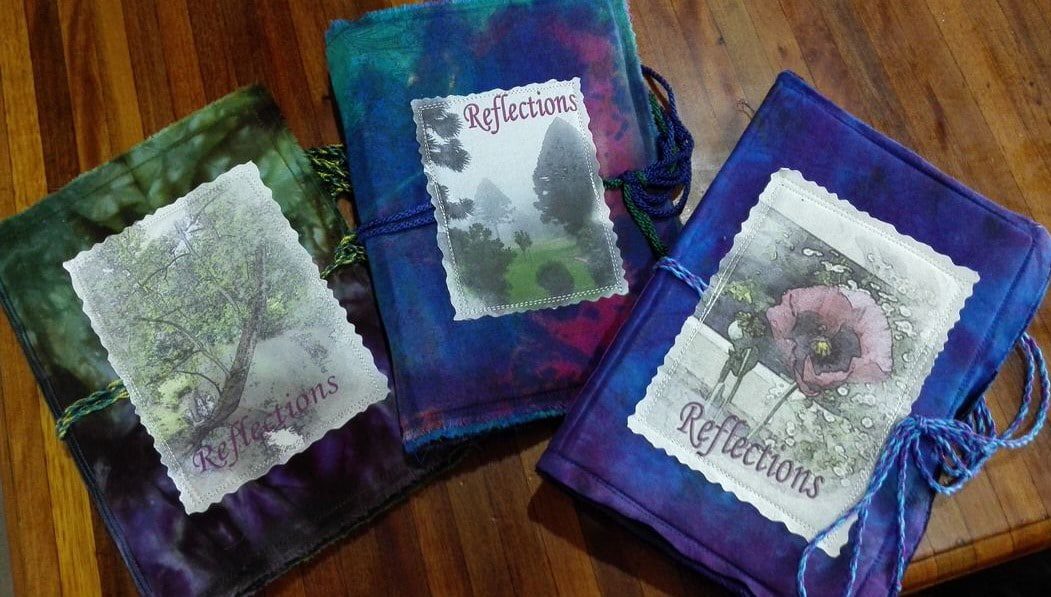 I have just finished making these journals.
The covers are from fabrics that I hand-dyed and the images are photos that I have taken. The poppy and the tree leaning over the water are from Monet's Garden in Giverny (France); the third photo features Bunya trees from the Bunya Mountains (South-East Queensland)
I played with the photos in Adobe Photoshop Elements program and added layers so that they look more like paintings or art images than photos. Then I printed the images on fabric.
I used my Simplicity Rotary Cutting and Embossing machine to deckle the edges of the images, before adding them to the covers of the journals.
I used 4 threads and twisted them together for the ties.
The inside pages are made from tea-dyed paper.
This is how I tea-dyed the paper
I lined an oven tray with Alfoil and then placed a sheet of paper on top of the foil.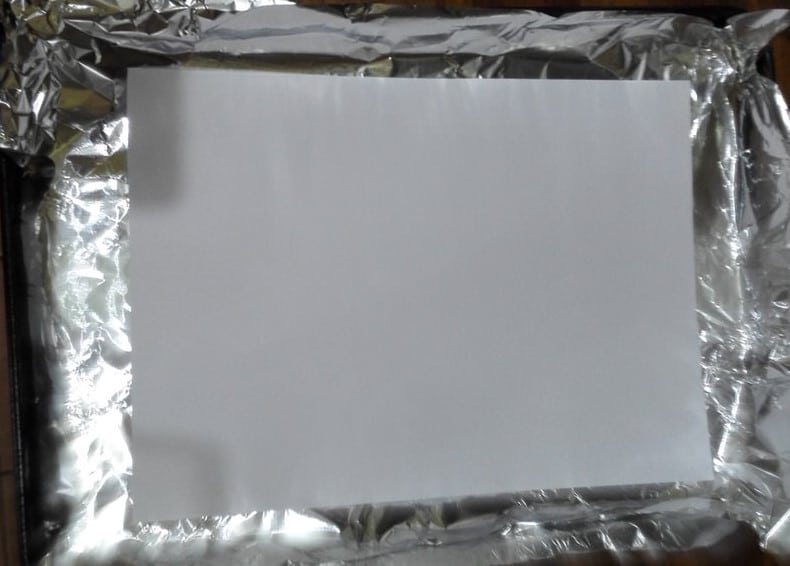 Then I made up a bowl of black tea, using 3 or 4 tea bags.
Obviously the stronger the tea, the darker the stain on the paper.
I didn't make mine too strong.
I used a paint brush (about an inch wide) to paint the tea on the paper.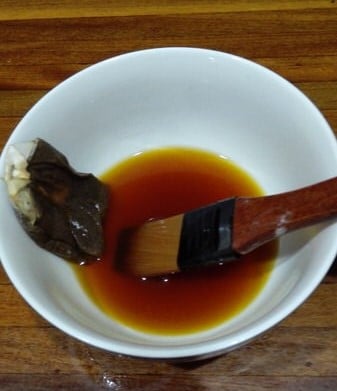 After the first side of the paper is coated in tea, I lifted it very carefully and turned it over.
The paper gets quite wet, so be careful turning it – it can easily tear.
After heating the oven to 120 degrees Celsius (248 degrees F), I placed the tray in the oven for 2 minutes.
If you work with 2 trays of foil and paper, one will be ready to come out of the oven when the next one is ready to go in.
I left the sheets to dry overnight and then ironed them with a dry iron to flatten them.
These are the complete Signatures, ready to be sewn into the journal covers.
A Signature is the little booklet of pages that goes to make up a larger book.
I used 5 sheets of paper for each – lay 5 sheets on top of one another and then folded them in the middle. Ironed the fold.
I used 4 Signatures to make each Journal.
Hope you are inspired to make some tea-dyed pages!
Cheers, Lyn