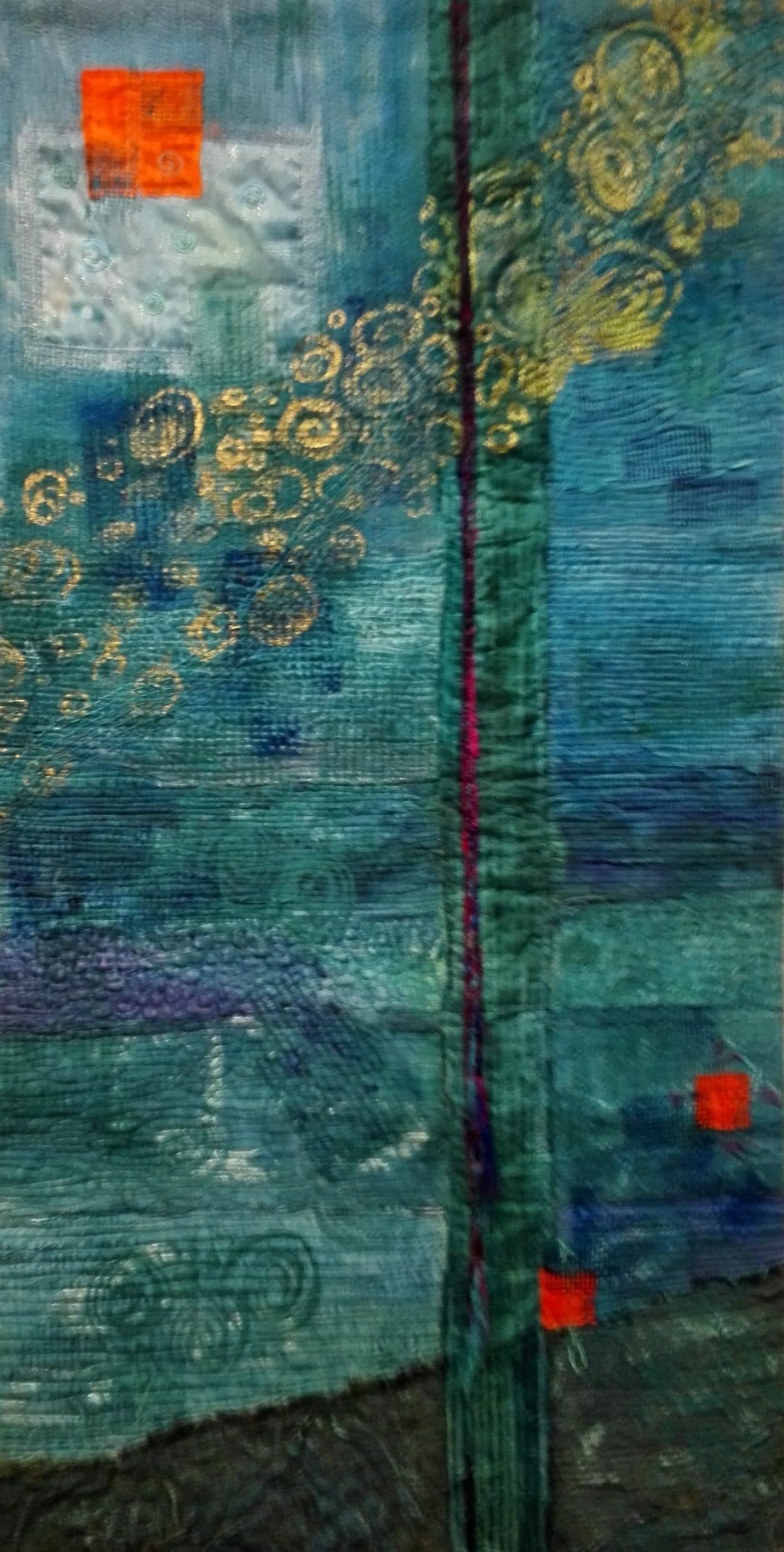 Reflections is my latest art quilt.  It was juried into Qld Quilters State of the Art Quilt Exhibition 2019.  I really enjoyed working on this quilt.
It is currently on display in the Gympie Regional Art Gallery in Queensland; later in the year, it will be displayed at Surat in Western Queensland.
Materials Used

White fabrics – calico, silk noil, silk habotai, organza, satin, cotton, hessian
Paints, dyes, silk thread, cotton thread. Gold leaf.

Techniques

Painting, dyeing , stamping, screen printing on white fabrics.
Machine quilting, hand stitching. Embellishing with gold leaf and fabric paints.

Artist Statement

Reflections is my visual representation of the way our lives are layered and overlaid with experiences and events that we often have little control over. Yet through it all there is a constant core that shapes the person we become.